The 7 Most Innovative Web Design Trends for 2022
Each and every year, the designers and developers find new ways to reinvent the current trends, and 2022 is no exception.
This year's theme is general playfulness and a real sense of fun.
It's no surprise that after a rough few years during the global pandemic, surfing the web needs to be more exciting than ever.
During the COVID-19 pandemic, the online space has evolved more than ever. Websites are now finding a new sense of purpose through design. Updated styling - with heaps of gender-neutral colours, fun textures and oversized typography are all leading the pack in this new phase of the web frontier.
Like all trends, there's some goodies we love and some we wish were left in the closet.
We've done some extensive research to compile our own list of favourites. Let's dive into some of the latest in web design trends that we love and think are here to stay.
Typography inspired hero sections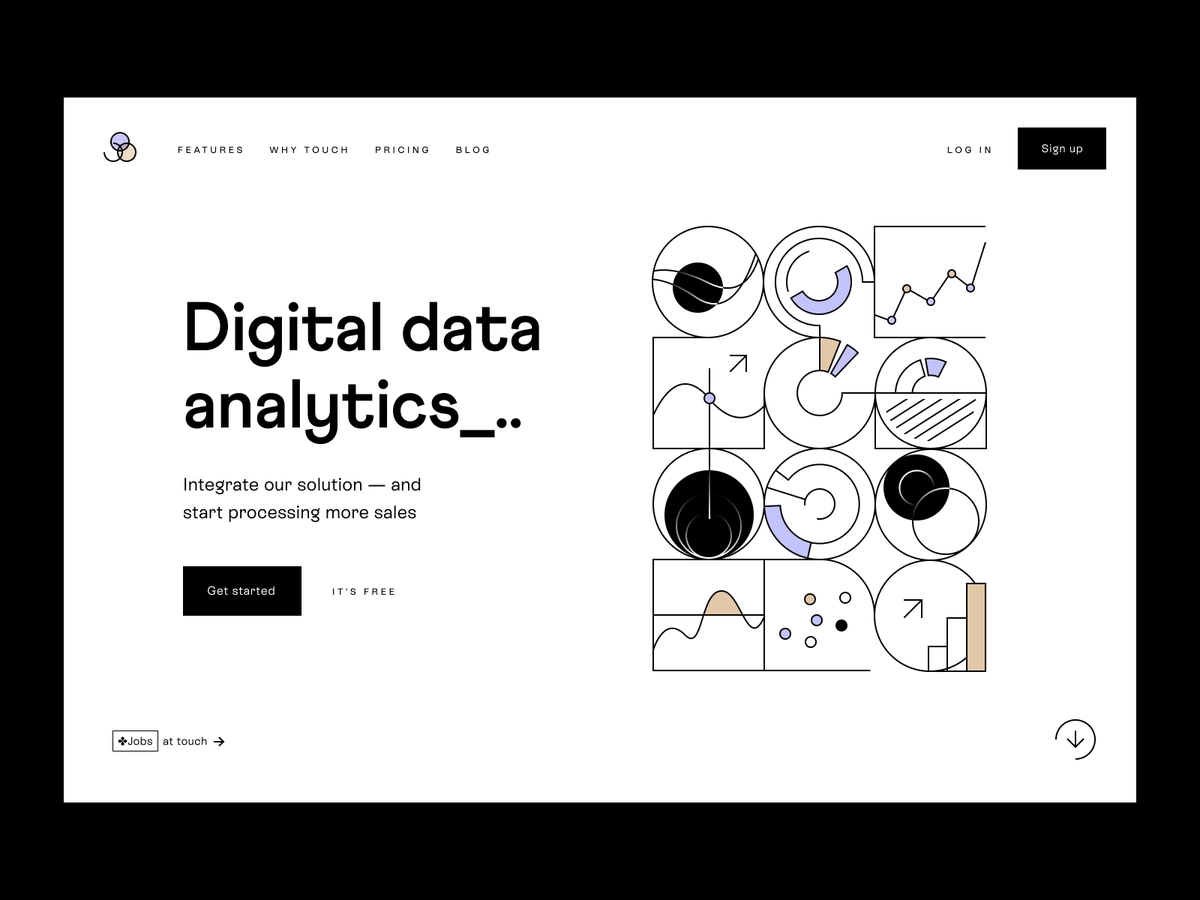 This year typography is taking a lead role in the global internet space, and we love it.
Hero sections are such a vital component of all websites, and where the majority of first impressions will be formed - so it's critical that it packs a punch.
Previously, the hero section was usually filled with an illustration or photograph to engage viewers. However this year, rather than relying on an image to do the talking, more and more designers are using the power of the written word.
Typography inspired hero sections are incredibly bold and simple, commanding the attention of the viewer from the first moment till the very last. By forgoing standard images, you're also adding an element of mystery, which ultimately encourages visitors to discover what's beyond the hero section.
Oversized typography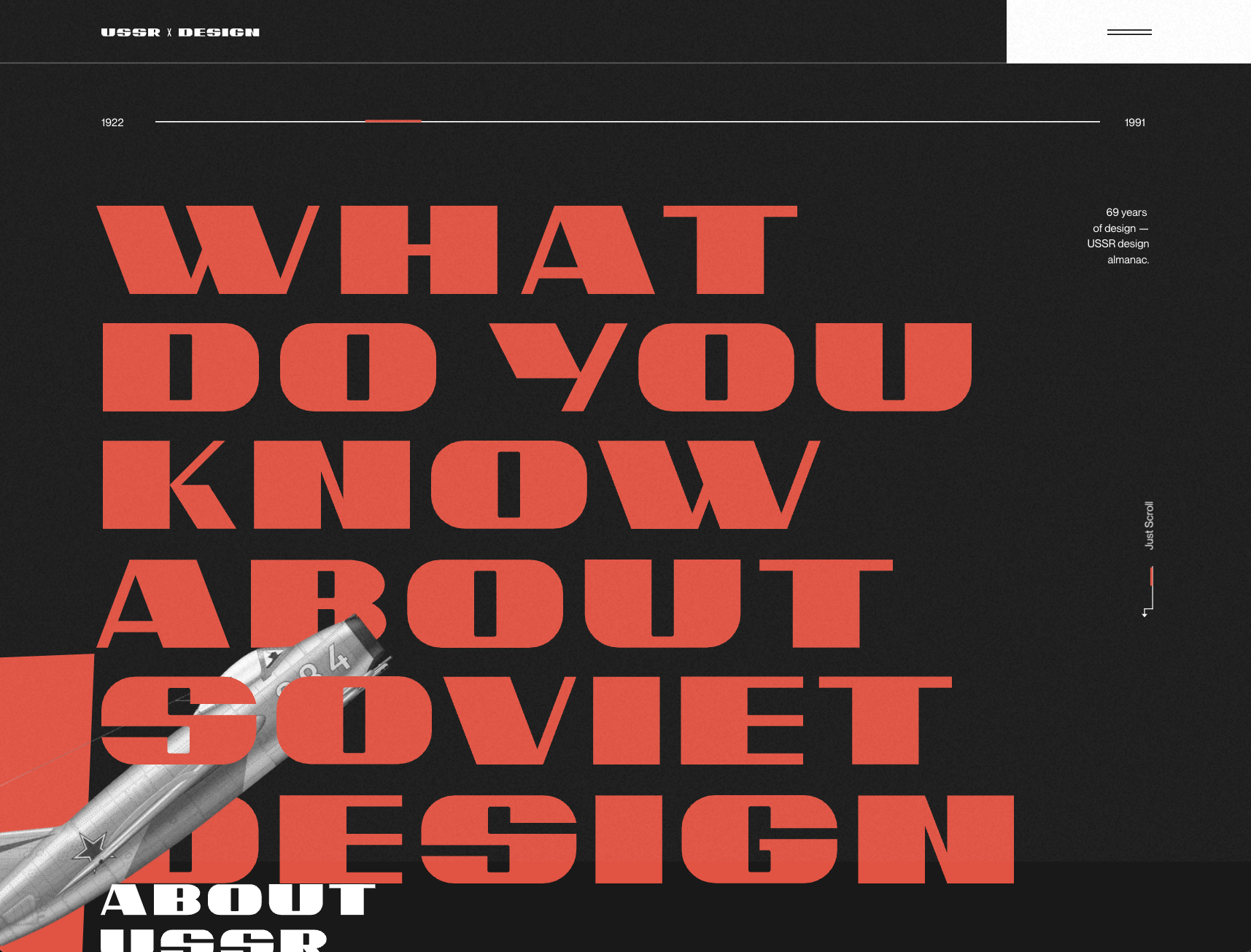 While we are discussing typography, let's touch on another strong trend being used this year - oversized words.
The idea behind this is that when you get to a certain size, words transcend being just part of the copy.
The words become a design element, something that can be styled according to theme and adds so much fun to the webpage.
Various designers also overlay larger, dynamic text with an image for added effect. However it's used, the power of the written word is one of the hottest trends of 2022 and we think it's here to stay.
Dual layouts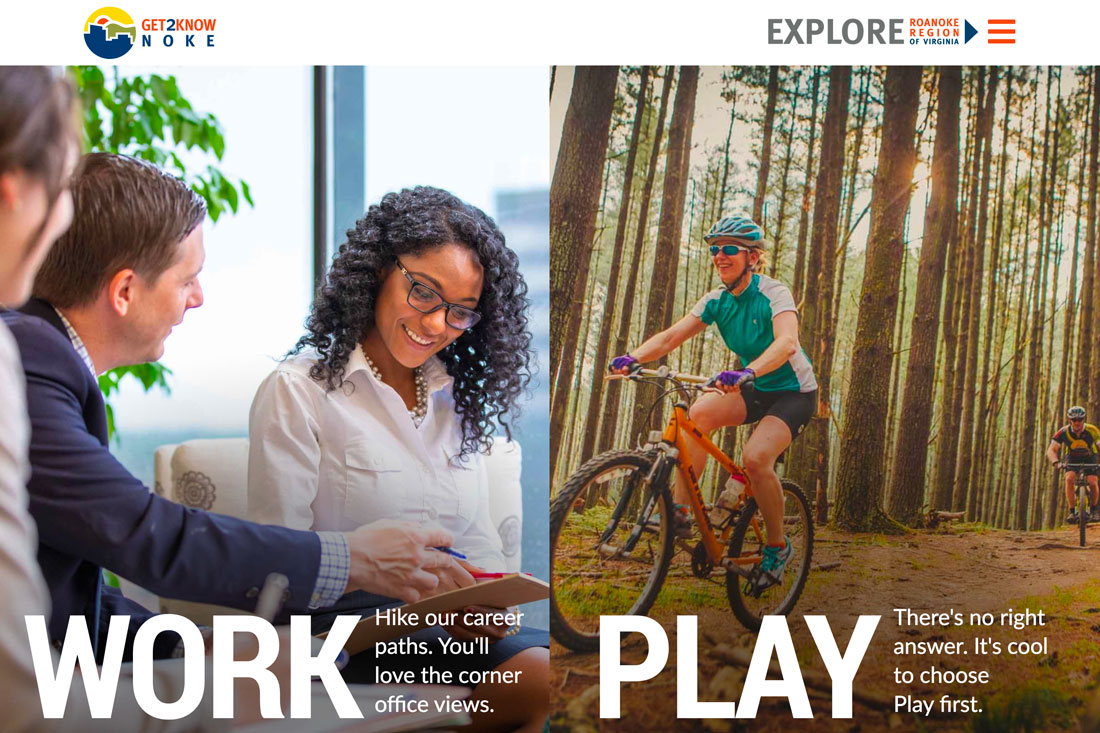 Originally starting in 2020, but just now resurfacing: a split screen layout is a design feature that divides the home page or landing page into two or more vertical parts.
This gives the option for separation of content and messages, all on the one page - making it that much easier for visitors to follow different sections that appeal to them by choosing left or right.
Dual layout allows for compare and contrast features, adds additional visual appeal and is a great way to play with colours and texture.
The revolution of no-code design
With a staggering increase in popularity, no-code websites are at front and centre of design trends in 2022.
Why? Because no-code allows even the most non-technical person to build a website without writing any code.
Designers are able to see the effects of their work in real time, allowing them to test and change things with ease - which may be a more tangible way of designing websites in the future. Impressive.
It's definitely important to remember though, no-code features can be rigid which may significantly limit the functionality and creativity of the site. It's fair to say that while no-code web design has come leaps and bounds, skilled developers can't be replaced that easily!
Memphis design makes a comeback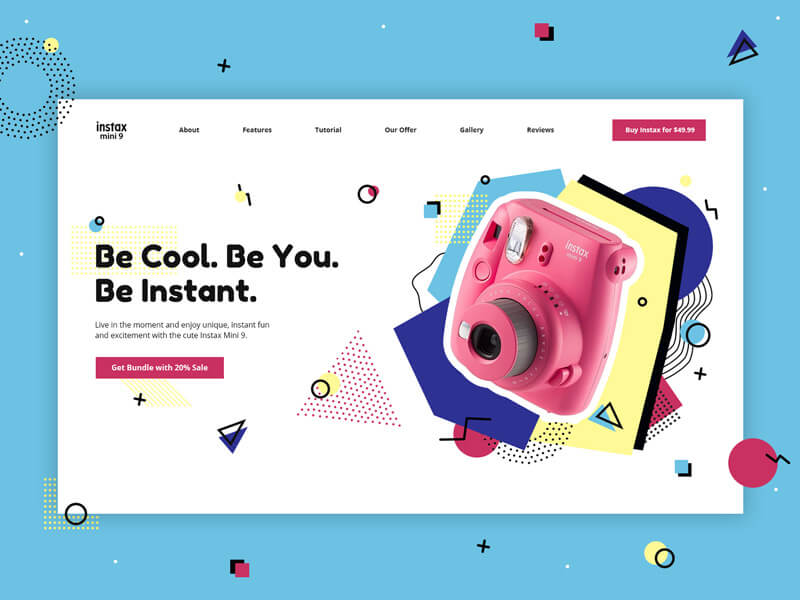 Swinging in from the 80s, is the resurgence of memphis design.
Like all creative movements of their time, Memphis was once direct retaliation against the status quo. Think geometric shapes and pop art colour palettes - basically the rejection of all things minimalism.
This design is loud and proud, commanding the attention of all visitors. Given the stress the world has faced in recent years, no wonder designers love this theme so much - it explodes with adventure and playfulness.
Sites with a strong sense of place
It's no surprise that people are feeling generally detached from their own realities, and from each other.
Being online is almost a hiatus from all one's worries, and thus we are seeing more websites draw on a strong sense of place. Whether it be real cities or towns, a real life featured image or a small note saying "made with love in…", the sense of connection to person and place is gaining traction and for good reason.
We all want to feel as though we are being seen, and now creators have the chance to bring visitors into their world.
Websites with an experience-focus
We're a civilisation that develops rapidly.
We are used to app-like interactions, animation and dynamic digital experiences. It only makes sense to bring these features to life within websites too.
This is such a progressive way of thinking, and really brings a new sense of energy to web design that we haven't tapped into yet.
Fin
We've really enjoyed putting this list together.
We think that this might be the most exciting year yet in terms of website design, and we can't wait to see what creative endeavours lie ahead.
If you're envisioning something incredible but don't quite know how to get started, drop us a line and we'll organise a chat.
We have a keen eye for the hottest design trends of 2022, so you can be sure that what we create is nothing short of exceptional.