Will blogging build your brand?
14 min
It would be rare to find a person who has not read at least one blog in their lifetime.
While they were more infrequent a decade ago, they certainly are not now - and for good reason. In fact, of the 1.38 billion websites floating on the internet, a massive 570 million of these are active blog sites.
Nowadays, blogs are a wonderful commodity that every business should be utilising to maximise their online traffic and therefore, revenue. It's scalable and affordable, and is the third most common content marketing strategy for all online websites. As it stands, businesses that use blogs for marketing purposes, generate 13 times more return on investment (ROI) than businesses who don't.
You might be wondering, but do people actually read these blog sites? Why should I sit down and invest hours of my time into writing this content? Even more so, if you are in a trade and not necessarily creative, nor did you ace English in high school. But, that's okay, you have every right to be skeptical.
Thankfully you have come to the right place and if you read on you'll discover why blogging is so influential and how to maximise your blogging potential.
Blogging and SEO are best friends
If you haven't heard of SEO, we would highly advise taking a quick pit stop at some of our previously posted blogs.
The long and the short of it is this, SEO is essentially a ranking system that Google uses to evaluate all websites, and it is all the rage right now. It is a highly complex process involving algorithms inbuilt in Google's back-end, but thankfully, it is easier to adopt than it is to understand. If you want to boost your organic web traffic and increase your revenue, it all starts with search engine optimization (SEO). It really does pay to get this right.
One of the many ways to really nail SEO, is by adding a blog to your online platform. Blogging enables you to refine your use of keywords that your customers would be googling; and while-ever you are producing fresh content, Google appreciates this and will rank you higher.
Now before you drop this blog quicker than a hotcake and start writing your own content, there's a few things to be aware of. It isn't as simple as jotting a few words down and calling it a day. There are certain ways to ensure your blog truly shines and is successful.
It's a time commitment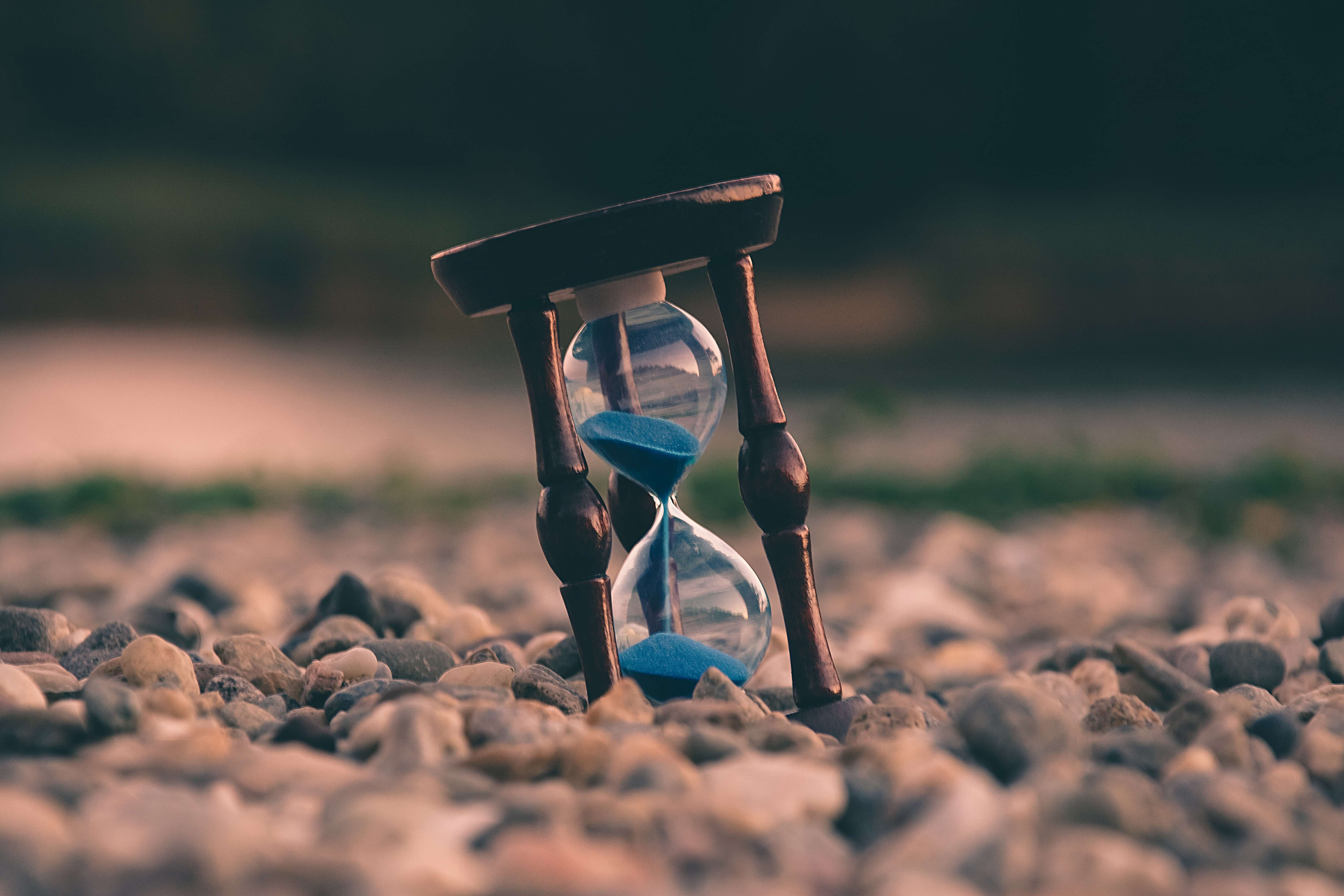 It might come as a shock, but successful bloggers spend around 4 hours developing a single blog post. Of course you can spend less time writing the content, but this doesn't necessarily mean that content is quality.
This time includes researching the topic. A good place to start is by popping a few keywords into Google Search. You can further refine this by selecting autofill suggestions and changing the dates. Google Scholar is a great source of high quality articles and research papers, so keep this in mind too.
You will find that if you carve out half a day and dedicate it to your content writing, not only will it be more promising but the results will speak for themselves.
You also need to think about how many times a week you can post content. Recent statistics indicate that bloggers who publish articles daily, receive 57% better results than those who publish a few times a week.
So if you can afford to post often, it's worth doing so. Keep in mind, quality over quantity. Over 30% of buyers on the internet will make an unplanned purchase after they've read quality content - which may come from a blog post you write. However, over 20% of blog post readers have stated that bad quality content will destroy your blogs credibility and therefore, your businesses reputation.
A double edged sword indeed. Don't just write for the sake of writing, because it will do more harm than good. Figure out how many times a week you can commit to writing gorgeous content, and go with that.
It's worth mentioning the type of blogs that really take off, too. The most popular and successful blogs are those which are "how-to" articles, listicles and trend blogs. This is because they are providing steps or points of how to accomplish something particular, which is viewed as valuable content to the reader.
Size matters
Contrary to once popular opinion, the length of your blog does matter. You would think that a short and sweet blog post of say 350 words, would be more appealing right? Less words, you get in and get out faster? Wrong.
Recent statistics suggest that blog articles with 3000+ words generate better results and have better SEO performance for a few reasons. This new revolution is called long-form content.
Data suggests that long form content generates eight times more page views, three times more social media shares and nine times more leads than short form content. You will also accomplish authority in your industry, as comprehensive posts are appreciated because they highlight your expertise. Readers can come to you for all the information they need, or they can surf 15 different sites for the same amount. We know which we'd rather spend our time doing.
In addition, long-form posts allow you to establish back-links and thus you will lure in organic traffic timelessly. Marketing Guru, Neil Patel, discusses the evergreen principle in one of his many, beautifully curated blog posts.
The evergreen principle encapsulates this idea that your blog posts should be of such high quality, that they remain evergreen. They are ever-flowering, ever-giving. To achieve this, avoid writing about topics with a limited shelf-life. You want to attract readers long term, which means covering popular content.
Filter your research results for the past year or past six months to keep it fresh, and ensure your posts pack a punch by using powerful and relevant data to evidence your points.
You can also go back and freshen up your previous articles, which can increase your organic traffic by up to 106%.
Choose your headline wisely
Again, like the content quality and length of the blog post, the title is equally as important. If the blog post is the soul, the headline is the eyes that the soul sees through.
The title is the make or break moment for your blog. Blog titles with a minimum of 8 words have 21% better click-through rates, than blogs with shorter titles. Similarly, utilising colons or hyphens has been found to increase click-through by 9%. Why is this?
Longer titles (which can be drawn out further by using punctuation like colons and hyphens) means more opportunity for keyword placement which serves as positive clickbait, while still keeping the title logical and relevant.
Buffer suggests that the perfect headline is precisely 6 words in the length, however most blog titles are not this precise. It's human nature to scan text, not read it word for word; therefore, the first and last three words of the headline must stand out in a big way.
Take this blog post for example. The first three words you encounter are "successful business marketing" and the final three are "build my brand". This gives you a very good idea of what to expect within the article, and is keyword popping.
Subheadings are gold
Scanning also applies to the blog content, not just the title. To make the most of this, ensure you use frequent, easily identifiable subheadings to attract the scanning eye to your specific points throughout.
However, just like all good things - if you don't execute it well, then there's just no point in using it. According to SmartBlogger, there are three huge subheading mistakes that will increase your bounce rate.
Firstly, like all good headlines, you want to pique your visitors' interest when they read it. Avoid boring and generic subheadings, and instead, use something snappy and engaging.
On the other end of the spectrum, you don't want to give away too much with a spoiler subheading, because then what's the point of reading your content at all?
Above all, you want to avoid confusing your readers with cryptic headlines, so find the line in the sand where simple and elegant, meets compelling!
Minimise characters with images
For the most part, online audiences are rather impatient - they want information here and now.
While your words should be crafted for lasting impact, the addition of images can really boost the success of your blog post - after all, a picture paints a thousand words.
And if that wasn't enough, it's essential to remember that blogs containing photos of actual people have a 35% higher conversion rate, than blogs that utilise stock images. That's not to say that stock images don't have their place - just learn to balance the ratio of the two.
There is a psychological explanation for many human behaviours and tendencies. Reading online content is no exception. Social Triggers really nut out the intricacies of developing a blog with psychology in mind, and suggest breaking up large walls of text with images. This way your reader has more time to digest the text.
Next, use images to minimise character count per line. The fewer the characters, the less complex the text seems - which is less overwhelming for your readers. The sweet spot is said to be 40 to 55 characters per line, so you'll want to adjust the width of your blog content to be between 480 and 600 pixels wide.
Blogging increases your brand awareness
Why else should you start blogging, if you haven't already? Well once you finally have organic traffic coming to your site, through your blog, you'll be able to work on conversions.
Conversion is a term depicting the moment in which your website visitors become paying customers, and the average eCommerce conversion rate (CR) is around 2%. But if you want to make it to the big time, the world's top 10% of websites covert at a massive 11.45% or higher.
Despite this huge gap in conversion rates, it's shocking that out of every $92 that businesses spend on acquiring customers, only $1 is spent on conversion rate optimization (CRO). This is a telling sign that most online stores are too wrapped up in driving organic traffic to their site, but aren't working hard enough to convert them.
Given this, it's imperative that you treat each new blog post as an opportunity to generate new leads. The best way to achieve better brand awareness is by adding a call to action (CTA) to every blog post you write. Interestingly, you'll increase your CR dramatically just by ensuring that your CTA is less than 10 words in length.
Additionally, a poor CTA can break your business. Think carefully about the words you want to use. Using the word "submit" will decrease your CR; whereas using the words "register", "download" or "click here" will increase your CR by 10, 15 and 30% respectively.
To further optimise your conversion rate, think about what you like to see on a good website and pay close attention to the following. And if you're interested in understanding why your website is not converting, take a look at our blog post.
You need a stellar landing page
Think about these statistics. You only have four seconds to capture your visitors' attention, and over 80% of all sales occur after the 7th interaction with your site. So, you have around 28 seconds of impression time spanning across 7 visits.
This isn't much time at all. It's not about showing everything you have to offer straight up, because that's impossible in such a small time frame. It's about being appealing enough that your visitors want to enter and see more, so that you can showcase your brand.
That's why a beautiful and bug free landing page, crafted to grammatical perfection, is so important. Unbounce is an excellent resource that allows you to create custom landing pages, free of the guesswork and there's no code required.
Another simple way to dramatically increase your CR, (by more than 80%), is by adding a video to your landing page. The human eye is drawn to colour, movement and other people.
If you want to catch your audience's attention, encourage them to engage with a video right as they walk through the door. They'll learn more about your brand, and in turn, be more invested in your product - even if they haven't purchased it yet.
Slow page loading is a no-no
Say no more. Alright, we'll elaborate a little. Think about the last time you encountered a slow site. What did you do? Did you stick around and make a cup of tea while you waited? Probably not (and if you did, you deserve a medal).
For the rest of us though, impatience is the name of the game. We want things fast and we want them now (or yesterday). Even something as "minor" as a 1 second delay in your page loading speed, will result in a 7% decrease in your conversion rate. That's massive, especially if your CR isn't great to start with.
Therefore, as a general rule of thumb, your load times should be less than 3 seconds.
Affiliate marketing & your business' voice
If the above was not enough evidence to sway you; what if we told you that blogging will give your business a voice?
Building your brand is all about building your authority. Blogging is a marvelous way for you to flaunt your industry experience. And, you have complete control over how your audience perceives you too.
It makes sense to share your knowledge with your audience, and it gives them a sense of peace, knowing that they are in safe hands with someone who knows the ropes. Once you establish yourself as a credible resource, you'll find both organic traffic and conversion rates will soar.
Another way to establish yourself is to do so on authoritative sites, by posing as a guest blogger. If the community is there, making use of social media and affiliate marketing can also really boost your online presence alongside your blog.
Think about sharing your blogs to social media, creating a mailing list for your subscribers to stay up to date with new content or even creating a Facebook community - the possibilities are endless.
A great way to monetise your blogs is via affiliate marketing. This means you promote someone else's products or services, and receive commission for doing so. Now you might be thinking, well how does that benefit me? Obviously you need to choose your affiliate appropriately, as it wouldn't make too much sense for a beauty business to be an affiliate of a business that sells lawn mowing equipment. Here's some quick tips for successful affiliate marketing.
Find a product that suits your business
It will be glaringly obvious if you are trying to affiliate yourself with businesses, just for the sake of it. Find affiliates that you are interested in, and believe in wholeheartedly - usually this is a product or service that you have used before. You can't go wrong with that.
Join affiliate programs
There's an affiliate program for almost everything nowadays. Take the time to do the research, and apply for a position. Some affiliate programs will be harder to get into than others, but this usually means that they're well worth the time.
Conclusion
Blogging is far from outdated, and is one of the most common content marketing strategies utilised by businesses far and wide. It's a crucial factor in increasing your SEO and CRO, which are the propelling forces that drive your businesses growth and revenue.
So, there you have it. Do some keyword research and take those fingers to the keyboard. You have nothing to lose, but everything to gain.