Custom Web Application
Development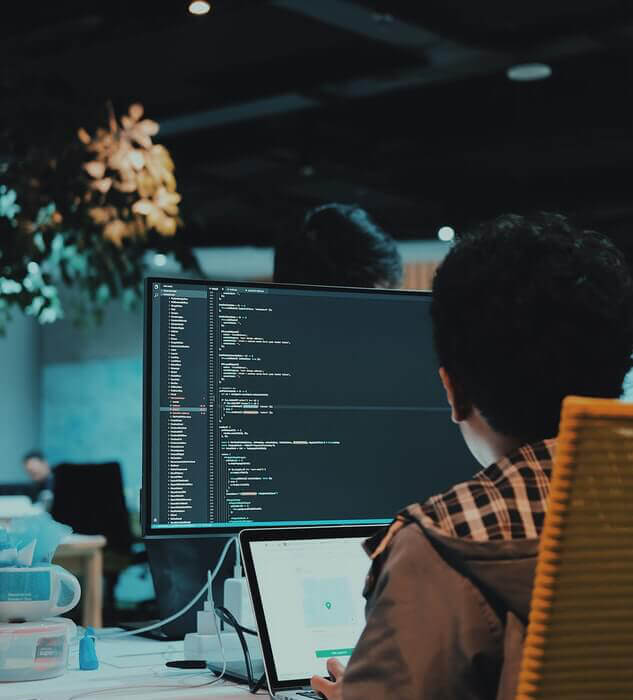 A tailor-built solution
We've found ourselves specializing in custom web application development over the years and now have a proven history of developing and maintaining custom solutions for business and brands of all sizes.
Although commercial software solutions out there are normally very convenient, they can often stunt the growth of your business by holding back true potential.
Rather than trying to make a platform fit your needs for our own benefit, we design and develop custom solutions that match your businesses needs from the ground up.
We've done quite a few solutions for quite a few businesses, which has really made us fall in love with solving business problems once and for all.
Get in touch
A secure return on investment
Although pre-built platforms and templates can meet some of your more immediate needs, as your needs and requirements grow and expand, a very rigid solution is unlikely to help your business grow.
You'll always find yourself developing bad processes to navigate some of these restrictions, which end up being more time involved, therefore costing your business money and time.
A custom solution prevents this. We work with you to document your business goals and objectives and develop solutions that promote productive processes to help businesses gain back some of that much needed time.
This is one of the key differences between using an off-the-shelf platform which doesn't quite work, versus a full custom solution that has been built for your business.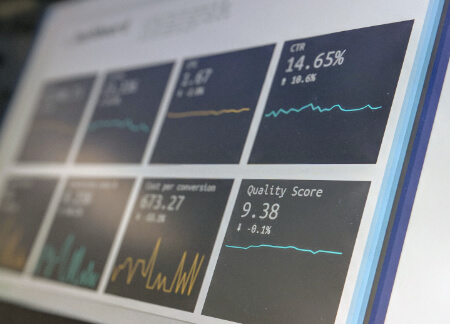 Security
One of the biggest problems with off-the-shelf platforms is that due to their popularity, accomplished hackers easily find weaknesses and can exploit them. With custom solutions, and the proper risk mitigation, this is not a worry, as it is much harder for hackers to find a way in with software custom-designed for you.
We use Laravel to design and develop our custom solutions. Boasting an incredible community of developers, and constant security patches and updates, Laravel is the only choice for custom solutions with security at the fore-front.
Need Laravel help?
Scability
We use Laravel as our framework of choice, which has been designed and maintained specifically to meet the needs of today's businesses who need something more than just an average framework powering them.
Laravel is the perfect solution for today's businesses who want more than just an average framework powering them. With its ease-of use, packed feature set and safety, no other framework compares.
We pride ourselves on always being current and cutting-edge with our tech, which means our customers get the peace of mind that they are always getting the latest and greatest when partnering with us.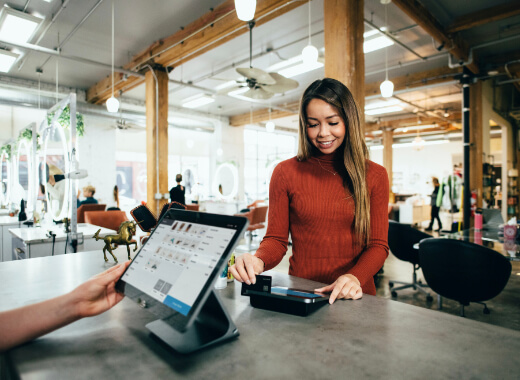 ERP Integrations
More and more businesses are realizing the importance of having a well-designed eCommerce website. Not only does it give customers a convenient way to purchase your products and services, but it also allows you to reach a larger audience.
However, one of the challenges of developing an eCommerce website is integrating it with your existing ERP system. This can be a complex and time-consuming process, but luckily Pixel have done ths time and time again for businesses of all sizes.
By working with us, you can ensure that your eCommerce website or custom web application will seamlessly integrate with your back-end systems, giving you the ability to efficiently manage your inventory and fulfill orders.
CUSTOM ERP INTEGRATIONS
Recent Blog Posts
Here are some of the latest pieces we've wrote covering web and web design
Web Application FAQs
A web application is a piece of software that allows users to interact with the web, often through a browser. Web applications can run on any device that has a web browser and an internet connection, including smartphones, tablets, and desktop computers.
Some common examples of web applications include online banking, social media platforms, online stores, and services your business may use daily. Rather than needing to install software onto their devices, users can simply open a web browser and use the application.
Web applications are often written in programming languages like PHP, React, or Ruby on Rails. They can be hosted on a company's own servers, or they can be hosted by a third-party provider like Amazon Web Services or Google App Engine.
Custom web applications are a great way for businesses to get a piece of software that is built specifically for their needs.
Custom solutions (or custom software) are usually built from the ground up for your business, with current and future needs in mind to keep development costs low.
Many companies will initially put off this investment and start with an off-the-shelf solution, but for those who take the leap, the return on investment can be very good. There is no downside to having a custom solution where building new features is a walk in the park.
There are a few tell-tale signs that you need a custom solution or bespoke web application.
We've recently published a blog post on this, check it out here.